5 tips to help you memorise Quran online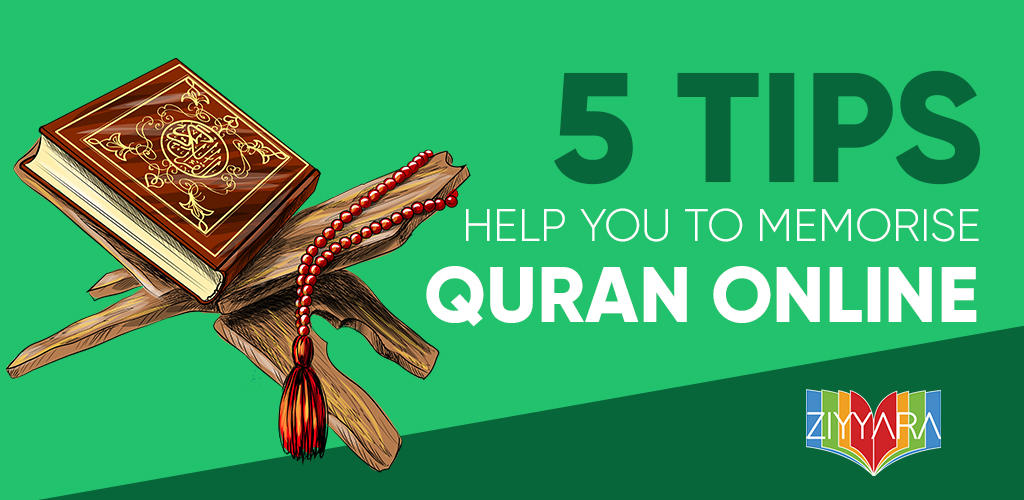 Post On. <->25-Mar-2022->
Get Free Demo for Online Tuition
Learning with the guidance of a mentor has always been a way to nurture and help learners grasp the knowledge and skills that assist in various aspects of life. Online classes can have a wide variety of courses and areas to choose from, so depending on the basic requirements you seek can be the first step towards the world of learning online through best online tuitions available in India.
Similarly, learning Quran online through tajweed rules make sure that the expectations of individuals are met and the kind of mentoring they need can be provided to make this goal achievable, whereas reciting the Quran through tajweed seems flawless.
Now if we talk about learning the Quran online through tajweed which is the purest form of recitation of it. Here the question arises that,
Why is Tajweed important in the Quran??
So, the answer to this is first we need to understand what Tajweed is -
● Tajweed is an Arabic word, which refers to the root word 'J-W-D' that means "to make well or to better".
● It emphasises on the correct pronunciation of words and improves the quality of recitation with its true essence.
● Sometimes while learning the Quran, a slight change in pronouncing the words can provide a completely different meaning all together (E.g. Allahh-u-Akbar, Allahu-Akbar) so taking tajweed learning classes help with the same.
● To enhance the learning of the Quran, it is important to polish the skills using various techniques while reciting verses (E.g. using nasal sound,vibration sound at the end etc.)
Let us now look at the points of learning quran tajweed online and key points to help memorise, through Online tutoring-
Intensity of learning
We have some of the best online tuitions in India that offer sustainable and immense value of teaching which always triumphs the length of self study. Online learning is more likely to be self -paced and based on individual needs being ONE-TO-ONE, that means Quran tajweed learning would be more easier as it would provide a room for growth or improvement. One of the greatest benefits would be that it will not look like a tedious job to Accomplish. Online tuitions are a platform where students can easily communicate his/her ideas, moreover it can impact the quality of learning immensely.
Set learning goals
For students, who are willing to learn Quran tajweed through online medium should set a realistic goals for themselves, also divide those goals further in weeks or month (E.g.portions to memorise this week or month) and work accordingly keeping in mind to follow the goal and embark on the journey of memorising. Quran online learning classes would also act as a follow up buddy to make students accountable, so that the set standards of learning is met.
Listening and memorising
Quran tajweed learning classes usually equip learners with audio/video techniques which help in grasping the correct tajweed or pronunciation of words while recitation and it helps immensely in memorisation as well.
Fun fact; If you listen to something, your memory will retain it better rather than reading it.
Key role of interpretations
It is not easy to memorise without understanding, which is why the best online tutoring for the Quran in India explains the message behind verses. So the whole purpose of learning quran tajweed is easily understandable and helps further while memorising. Focusing on rhythms and reading it loud helps in improving with the pronunciation.
Revision to retain
Students should always reflect on what they have learnt and reading usually has a close proximity to revision. To absorb the verses with tajweed, one must read and recite constantly, whereas learners who struggle with time, online tuition for Quran can always come in handy also guidance through qualified teachers fulfil the objective of :
a. enabling students to become more profound with learning verses.
b. While it is essential to actively be involved, having a quran online tuition also centres around regular recitation and revision of verses.
c. As prophet Muhammad said, "Faith believers are to each other as brick of wall, supporting and reinforcing each other". Online learning for the Quran suffices this agenda perfectly since reciting the Quran with one more companion or tutor buddy who can prompt learners while making any mistakes is a God sent blessing.
Consistency is Key
Last but certainly not the least, consistency and discipline is the key, especially while practising tajweed and memorising the holy Quran. Tuitions play a vital role in providing discipline to the seeking learners,whereas they also take responsibility for consistency and accountability of set goals to accomplish on time.
According to the Quran "Where the most beloved deeds to ALLAH are those that are most consistent, even if it is small.
Quran online learning classes with experienced online tutors will not only guide through the process but will also impart required skills and hecks to help in smooth the process of memorising the quran.
Participation of learners is incredibly essential and is often overlooked, although many esteemed online tuition in India, distinctively engage students in the class and make certain that learning becomes a two-way process as well as student-centric.
Whereas Ziyyara one of the best online tutoring platforms in India facilitates student growth at the pace of individuals' learning abilities. Catering to a wide variety of subjects along with digital learning tools which accommodate critical thinking of learners.