Quran Tajweed Online Learning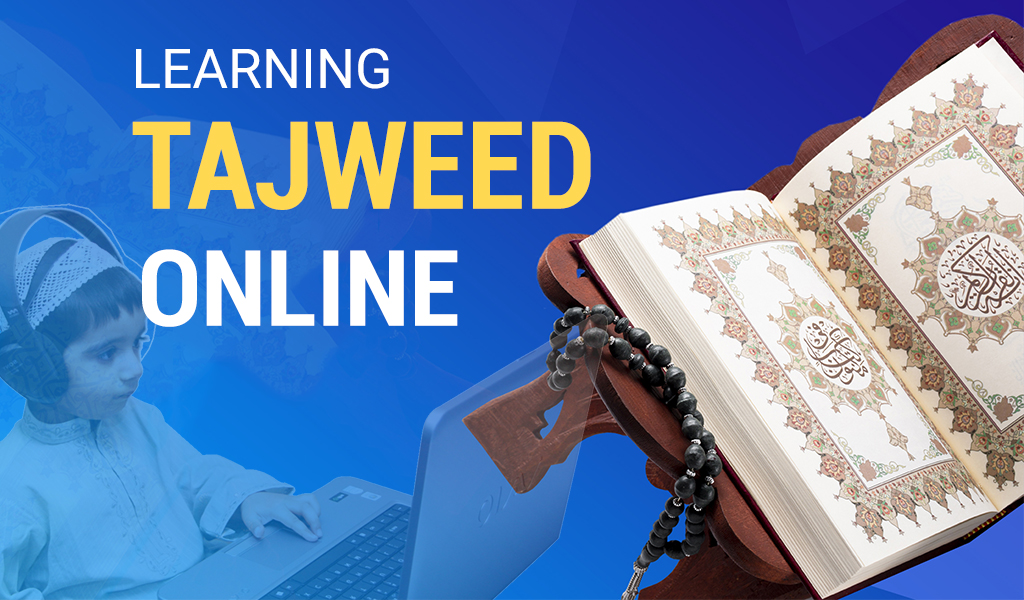 Post On. <->22-Oct-2020->
Get Free Demo for Online Tuition
Ziyyara provides for all ages. Whether you are a child or an adult, your first language is Arabic or non-Arabic. We have numerous online Tajweed learning classes to fit all needs.
All our Quran Tajweed Online Learning teachers are well qualified, and majority are Arabic speakers. They are graduated from a renowned university such as A Azhar in Egypt which is one of the oldest universities and one of the bestest in Islamic study and Quran Tajweed in the world.
Our tutors in online classes for Quran Tajweed are experienced in teaching Quran and Arabic as a second language. Some of them speak English, Urdu, French and other languages as well. We have a pool of experts to help you learn Quran online via customized one-on-one sessions.
We believe that all Muslims need to recite the Quran as it was revealed to Mohammed peace be upon him. We are making online Tajweed classes very easy,and you can take Online Tajweed learning classes anytime you want, and at any place you like. It will be as per your comfort. You can attend the class and learn Quran Tajweed easily.
We can also arrange a group recitation class at the same price given it is from the same house or venue. Our prices are very affordable and it won't cost you much. The investment will be paid not just in this life but even after life as well and you will definitely not regret your decision of enrolling with us to learn Quran Tajweed online.
Our Quran Tajweed classes last for an hour. We can start from basic or we can focus on some aspects of Tajweed, either at beginner level or at advanced level which varies accordingly.
Our quran Tajweed tutor can come up with a package to suit all levels. It is up to you to schedule a class daily, twice a week or three times a week. The decision is completely yours.
Tajweed Al Quran Al Kareem is very important. We must read each letter, each word, and each sentence properly. The alif, the yaa and the wau need to be read properly and should stay on it at a specific period of time.
The nun sakina, the tanween, the meem and all the letters in the Quran Kareem need to be paid attention. Each Muslim need to know the basic of Tajweed Al Quran Al Kareem or Al Mashaf Al Shareef. We cannot just read the Quran Kareem like other books. It cannot be read between the lines and in a hurry to finish the book. It requires complete attention from your end.
One of the miracles of the Quran is its elegant and poetic way God wrote it. If we don't pay attention to it, how can we learn and appreciate its letter and words.
In addition, Ziyyara is offering free online Tajweed classes Al Quran Al Kareem every Monday at 4 pm GMT time. The classes are in English with a highly qualified teacher, which are absolutely free.
If you prefer a private lesson you can also try one of our online Tajweed learning classes lecturers on our website for free. If not satisfied, we will recommend another with no additional cost.
If you read the Quran Al Kareem properly, consider it as a blessing by God upon you.
Reading the whole book is not only for the lecturer and the Ulamma or teachers. We believe that all Muslims should have the ability and the means to learn. We can also arrange a free class for a group of people if required.
We understand that the Quran Al Kareem is not an easy book and it is difficult for people to understand. To get help with it, you will search on the web for "Quran teacher near me" for sure, there our online tutors come to rescue you from all the difficulties.
Our tutor's online method of Quran Tajweed classes teaching is interactive which makes the process of knowing and online Tajweed learning Al Quran easy no matter what your nationality is.
Reading the Holy Quran needs focus. It needs our attention, and it needs to be read properly. Therefore we provide personalised attention to help you learn to read tajweed quran online. This makes you understand and read the Quran properly.
Unfortunately, with this age of social media our children are losing touch with the Quran Karee. They are losing the love of the Quran Kareem, they find the Quran meaningless, and they find the story in the Quran meaningless.
We need to build the seed of loving the Quran at an initial stage, and at an early age. We cannot compete with twitter or tiktok. We can try, we can learn Quran tajweed with the help of experts.
Readers of the Quran Al Kareem need to be present, need to pay attention, need to read or recite each word, understand its meaning and its deeper meaning.
The word Arabic has a different meaning. The Quran Al Kareem has a meaning that is not known to the majority. Until today its scientific miracles are not yet known, and no one was able to come with a book such as the Quran Al Kareem. The challenge lies here, and it will be there till the judgment day.