Top 10 Websites For Online German Classes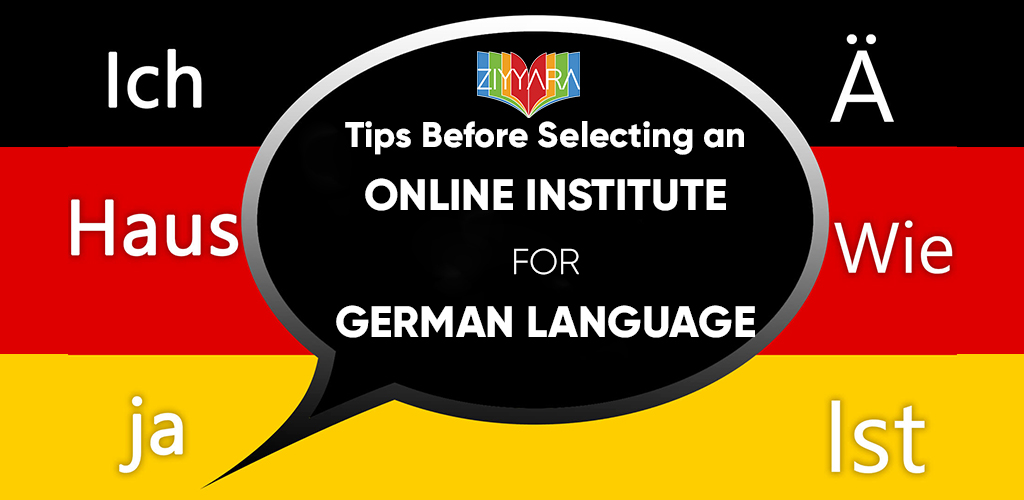 Post On. <->13-May-2022->
Get Free Demo for Online Tuition
Learning a new language comes with a lot of overwhelming feelings where one can have apprehensions about the future prospects and the time invested in the same. German learning online as a language has been popularazide over the years as it is a getaway to innumerable opportunities and to world class higher education. Moreover German is the third official language in the European Union and is amongst the ten most commonly spoken languages in the world.
Few interesting points at a glance for learners who are keen on studying german as language
• It is intriguing to note that at the moment, more than 16 million people are learning German as a foreign language. Besides, German online classes are a hit precisely because of the accessibility of expert native tutors all across.
⦁ At the onset people are usually dreaded with the idea of learning German as most learners feel that it's a tough nut to crack; though with a best German online course it's truly a myth to be busted.
⦁ Whereas students who know English or are fluent can learn German online because they stem from the same language family.
⦁ German has 26 letters similar to English barring a few alphabets that are unique in the language and have special pronunciations.
⦁ The German language has grammar which is the most crucial part of learning and usually students find it difficult to master.
⦁ Nevertheless truth be told, if you polish your german syntax then fluency of the language will naturally happen in no time.
⦁ Also the reassurance and compelling reason comes from the German language classes which are equipped with material to ease out the process of sharpening the grammatical skills.
Now comes the main part of how to embark on a journey of learning German as a language??
So whether you are a beginner (A1 level) or advanced ( C2 level) learner, the world's most accessible approach is to enroll in a German online course. Digital learning platforms have been designed to grow skills and facilitate learning processes according to the needs of learners.
Key points to analyze competencies of german language online courses-
⦁ Qualified expert of the language.
⦁ Structured CEFR designed course.
⦁ Interactive lessons in German for students ( A1 to C2 levels)
⦁ Comprehensive quality content.
⦁ Customization or adaptability of the subject matter.
⦁ Engaging worksheets or exercises.
⦁ Cost - effective
⦁ Accessible modules.
List of 10 Websites for Online German Courses
The concept of learning a language exclusively in a native environment has changed rapidly, being in proximity with locals to adapt any foriegn language is a thing of the past. Now access to quality learning is at the fingertips of the students. As long as you can search for the best German language class near me, it's all available at your disposal.
In an educational space which is widely spread on the internet, where a vast variety of skills and courses are being offered. It is inevitable to be clueless of what to look out for or choose from. While searching for "German language classes near me", it is necessary to keep in mind whether a practical learning approach is being promoted in their teaching approach. So, here are few simple tips to follow while selecting a german language course -
Wide spread lessons for all levels
⦁ First and foremost a German online course should be designed to cater to the needs of different level learners.
⦁ Initially students should comprehend the courses available online and analyze their existing level of understanding of the language in german language course near me.
⦁ Also should look out for content which has been made to eradicate any particular issue a learner might have with regards to their learning.
Flexibility of the subject matter
While browsing through different courses, learners should seek the content delivery according to their level of knowledge and the way they can grasp it effortlessly. Lessons should be engaging enough to enhance the quality of learning and can be imparted smoothly. For students who are willing to devote their time, the best way to learn German online is through one on one interaction that is way more beneficial.
Beginners friendly
⦁ People learn German for various reasons; it could be for career advancement or for educational purposes. Whatever may be the reason, the best online German course should cater to all levels specially for beginners as it would be a foundation for upcoming lessons or levels as well.
⦁ Starting to learn basic alphabets and sentence structure, German lessons for beginners should accommodate according to the needs of learners.
⦁ Students aiming for career prospects as German companies are leaders in the global market, it becomes all the more crucial to invest their time wisely in a content that marks the checklist of being a beginners friendly course.
⦁ Self paced or scheduled learning- Learners have their own speed and momentum and they learn accordingly.
⦁ In addition to that an online german language course must be considerate towards their students' growth holistically rather than just gulping words which makes no sense.
⦁ Usually German classes online have their fixed schedules to finish- up the course, besides it's also a great way to have planned lessons. Though learner centric courses would be immensely beneficial.
⦁ As every time invested in the best online german classes would enrich the knowledge rather than having a time boundation and jumping on to one lesson to the other.
Doubt clearing cells or session
Highlighting the above points, it is all the more important for a German speaking course to have a revision session, a lesson plan's pre recorded video easily accessible at all times by the students.
⦁ The best German language online course should offer an optimum level of utilization of money spent on the course. Moreover the content should be focussed on enhancing all the required skills that is- reading, writing, listening and speaking.
⦁ The language has six CEFR levels from absolute beginners (A1,A2, B1, B2, C1, C2 ) to a complete fluent speaker in german. Moreover students who are at C1 or C2 level should look for the best online german courses which are planned according to their demands and the fluency of course as and how structured they are.
⦁ The internet is filled with all the information; while students can search a German class near me and can get full details of convenient courses and can plan to enroll according to their CEFR levels.
⦁ Availability of demo classes- After reviewing the content of a german language class online thoroughly, students should also check for the demo classes.
⦁ As it plays a key role to initiate the glimpse of a learning process and how it will look like. Demo also enables students to check the level of interaction and engagement in an online classroom.
⦁ Among many languages online german is a commonly taught language on digital platforms. So before putting a huge chunk of money and hours into cultivating this speech, it is needful to do thorough research of various options possible. Over and above that students should create logical comparisons for courses available and then must choose the best one amongst them all.
Conclusion
Taking up a German course online is an investment of time, money and effort, so it becomes even more essential to judge a course in accordance with one's level of knowledge and requirements.
It is also important to know your reason to learn german language online in the first place and after that reasoning it is wise to choose from a course suitable to your preferences. With Ziyyara it becomes easier to take a leap of faith in learning a foreign language as the curation of programmes are such; that they assess the capacities of learners and create curiosity further.