How Technology Enhances Online Learning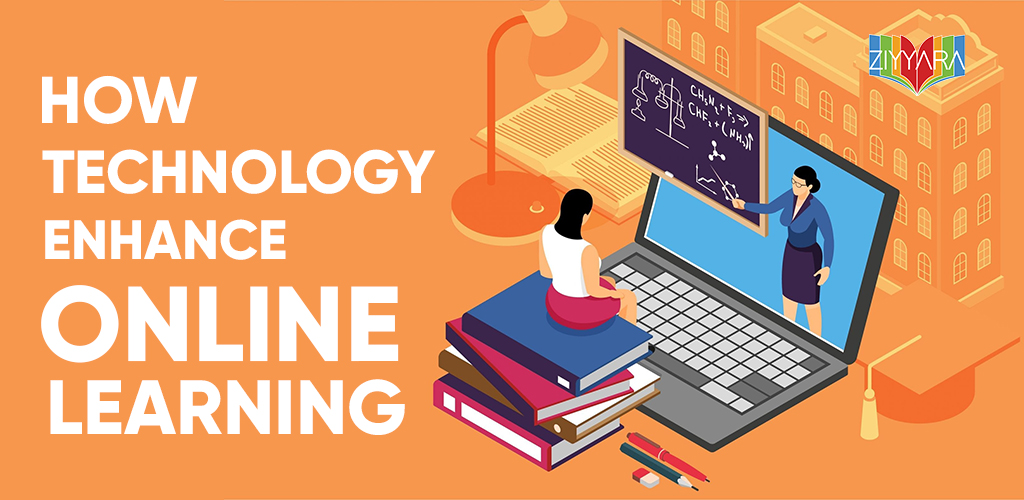 Post On. <->04-Mar-2022->
Get Free Demo for Online Tuition
Have you been considering switching to online tutoring lately? If you are, you're nudging yourself in the right direction. The online mode of education can prove to be more fruitful than the traditional, physical classes.
Of course, your decision is not all that matters. You still have to convince your parents that online tuition classes are best for you, don't you? And that could be a pickle. See, parents tend to be more conservative. They would not believe that studying through your smartphones or laptops could bring good academic results. So how do you convince them to make the switch? Well, by narrating all the good facts, of course!
In the meanwhile, you could discover the many hidden benefits of online learning as well. So why wait? Let's embark on this curious journey together!
Why is Online Learning Better?
We all know that this is the era of technology. Anything that the internet touches, becomes better. Take shopping, for example; wasn't it tiring to go to marketplaces each time you wanted something? But then technology gave us e-commerce platforms and everything became so much better!
And that is exactly what online education gave us – convenience, effectiveness, and results. With the incorporation of technology, learning becomes twice as easy for the students and much more effective. If students put their faith in online learning, they would taste immense success in their academic spheres.
So how exactly can technology elevate the effectiveness of online tuition programs? Let's find out.
How Technology is Improving Online Education
There are many curious benefits of pursuing the online mode of education. From convenience and comfort to reduced costs and time consumption, online classes have lots of advantages. But they barely scratch the surface of the whole truth.
The actual benefits of online home tuition classes lie in the technological aspect of the same. Here's how technology is constantly improving online learning:
Improved Resources:
The internet is a vast library of diverse information. And that is something that students need to work with a lot. Learners need to strife through heaps of study materials and related resources for research. They might also need different practice sheets and papers to prepare for their examinations. Without technology, acquiring such resources would be nearly impossible. It would take a lot of time and energy to find a shop that could provide all the materials that a student would need.
But with online education, students don't need to worry about this grave problem at all. The internet can provide large amounts of study materials and other resources in a flash. Some websites provide downloadable e-books, research papers, journals, and so on. The luxury of online tutoring is that you can get all these resources without any hassle.
Enhanced Communication:
The one thing that many parents would be apprehensive about is the lack of real-time interaction between teachers and students. In physical classes, interactions are smoother, no doubt. But online classes are not far off – there are many technological and interactive tools to enhance online learning. These tools focus on improving and enhancing real-time conversations and make the classes more engaging.
But that's not all. The overall communication system of online tuition classes is better. How, you ask? Just think about the communication gap between the tutors and students after the classes. In physical classes, your tutor has no contact with you after class hours.
Education-Centric Tools:
It is no secret that the online tutoring industry is thriving. To jump on the bandwagon, different companies wanted to seize the trend. One way to do this was by developing tools that could enhance online learning. And that is exactly what they did.
Nowadays, multiple tools improve the quality of teaching. Eventually, they help in improving the academic results of the students.
Fun Learning:
In an online class, visual-based, text-based, and assignment-based modes of learning meet at a juncture. When all three of them combine, students feel a lot more comfortable with their classes. It becomes easy, even fun, for them to understand new concepts and to learn new things.
This is one of the most underrated advantages of online education. If the concept can make students have fun while learning, it's already successful. With online tutoring, classes won't feel like a burden. Over time, the results are bound to follow.
More Effective Assessments:
Assessing a student's progress is a fundamental part of laying down their path to success. In physical classes, assessments are outdated. Written examinations are no longer as effective as we once thought them to be.
With online tutoring, teachers get better assessment options. They can take pop quizzes, give reasoning-based assignments, ask students to conduct paper-based research, and so on. With such assessments, tutors can understand and unlock the true potential of a child.
Looking for the Perfect Online Tutoring Platform?
We've talked about the multiple benefits that technology has when it comes to online learning. But if your online classes do not use such technologies, they might as well be as outdated as physical classes. Picking the right tutoring platform is half the work, but it could also be tedious.
So we're here to make that job easier for you. Ever heard of Ziyyara? Well, we are an online tutoring platform that offers effective programs on different subjects and courses. We make use of the best and the latest technologies to drive result-oriented lesson plans. With us, a student can achieve academic excellence beyond the level they thought was possible.
So what makes Ziyyara the best online home tuition on the internet?
Ø We have a list of the most qualified tutors that students can choose from.
Ø We offer personalised course plans to accommodate the requirements of different students.
Ø We offer online classes on a vast majority of subjects, languages, and topics.
Ø Our tutors devote their entire attention to one student at a time.
Ø We guarantee academic excellence and unlock the potential of our children.
Conclusion
Technology can turn anything it touches into gold. And that is what it did with education. The online mode of education has become more effective because of the use of the right technologies. As a student, it's time that you evolve and move on to better learning practices.