Learning English in Saudi Arabia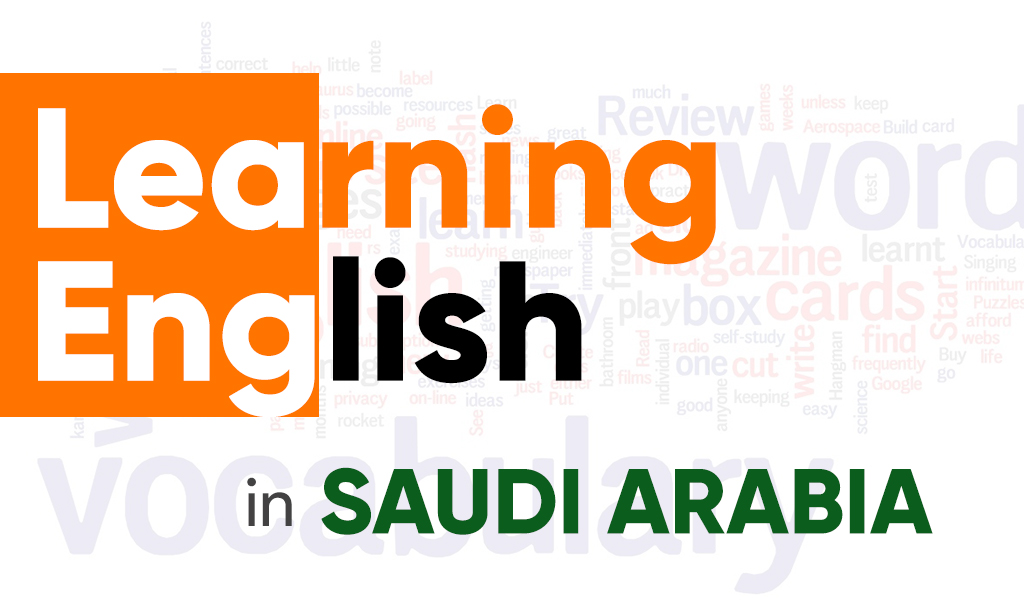 Post On. <->29-June-2020->
Get Free Demo for Online Tuition
English is the common language spoken worldwide. It is a very essential language.
English is taught in most of the places to non-English native as a second language.
Without this language, countries will not compete world-wide, without English countries will not innovate, and can never think of growing in life.
In Saudi Arabia given its drive to innovation and tourism, English language plays a major role today and it will always play in the future as well. Saudi Arabia citizens in Riyadh, Jeddah or Madina need to learn English at an early age.
In schools of Saudi Arabia, English is only taught as a second language from late grade, and all the subjects such as mathematics, physics and science are taught in Arabic. English in Saudi Arabia plays a vital role and is of utmost importance. If Saudi Arabia wants to drive innovation and revolution in education that Saudi Arabia English should be taught from grade one, even in kindergarten. Learning English in Saudi Arabia needs to be taught in science subjects as well such as mathematics, physics, computer science etc. Given all the publications, all the innovations are in English, and everyone believes that English is very essential for the non-English speakers to be able to communicate to the world and be out of the box and out of their comfort zone.
Young Saudi citizens are facing difficulty when entering university. In most of the scientific subjects in the Universities of Saudi Arabia English is the main language. All the exams, especially in the first year are taught in English. Those with higher grades have an opportunity to choose a subject of their choice, and those who fail can either repeat or move out from the university. That is why Learning English in Saudi should be a must for all students as well as parents.
Those young Saudi who excel in English language have the opportunity for further education either in English in Saudi Arabia or abroad. Having good command in English language, they can easily find jobs in any sector they are interested in such as ARAMCO or any multinational company in Saudi or can even start their own business. In all scenarios English language in Saudi Arabia is a must for every citizen regardless of their age.
Saudi Arabia's plan for the future is to open to the world especially in tourism with mega projects such as the futuristic Neom. Saudi Arabia's majority of the population is below the age of 30. If Saudi Arabia wants to create more jobs and be more competitive in projects worldwide, they should be innovative and can target investors both locally and abroad. It also needs to change the education system from Arabic to English.
Ziyyara one on one learning in Saudi Arabia understands that the path will be difficult.
There will also be obstacles given the traditional conservative society in Saudi Arabia. Ziyyara one on one learning in Saudi Arabia can help the student speak and write English more clearly, and also understand the scientific theory in a better way. Learning English in Saudi is not that difficult. All you need is to give your 100%.
Ziyyara educational platform in Saudi Arabia is the leader and at the frontier of innovation. Ziyyara has dedicated teachers from various parts of the world to teach this essential language to the people of Saudi Arabia.
Ziyyara educational platform in Saudi Arabia is flexible, and affordable.
Ziyyara educational platform in Saudi Arabia is also simple to use. The students in Saudi Arabia can choose the teacher they want whether male or female, and we strongly believe in the privacy of our students.
Ziyyara educational platform in Saudi Arabia will never sell its data to any seller to any other website in the world. Ziyyara educational platform in Saudi Arabia which is financed from the Arbian Gulf understands the need of Saudi students, and respects its culture and even its religion.
Students in Saudi Arabia can choose the time and the package according to their need. They can combine as many subjects as they want. Ziyyara in Saudi Arabia is free for the first few lessons, until the student in Saudi Arabia is satisfied with the platform and is happy with the teacher. Then the student can proceed to take further classes with Ziyyara.
Ziyyara online educational platform in Saudi Arabia has native English speakers. Ziyyara online educational platform in Saudi Arabia has experts in the field of Arabic grammar, Quran Tajweed, English language for non speaker, computer science, mathematics, chemistry, physics and many subjects you could ever think of.
If the student in Saudi Arabia whether in Riyadh, Jidda, Madinah, Makkah, or Dammam wants a particular package either three times a week, five times a week or even everyday especially prior to exam, our expert Ziyyara counselor will be able to find a solution to fit all needs and requirement for the Saudi citizen.
With Ziyyara there are no strings attached in Saudi Arabia. Ziyyara believes learning should be at any time and any place with no long semester or yearly contract. The Saudi citizen can take the class one day before the exam, either a week before or a month before as per their convenience. The choice is completely on the Saudi citizen.
We believe Saudi Arabia is known to be one of the leading innovators in the world. It has a young population, it has money, and it has many untouched tourist attractions.
It has long unspoiled beaches, it has sea, mountains and all kinds of weather to suit everyone's needs. Most importantly it has a population who are passionate enough to learn and to change themselves.
With the number one online tuition site in Saudi Arabia together we can prosper, together we can change, together we can grow.