Short Attention Span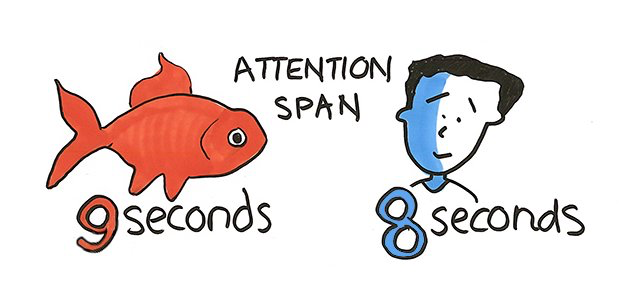 Post On. <->30-July-2021->
Get Free Demo for Online Tuition
The Right Way to Write
In the age of fast media, fast news, non-stop messages, sometimes expecting our children to concentrate on his/her learning skills in a school or at home becomes a daunting task for the parents. Some kids find it difficult to concentrate on their studies, complete their homework or get involved in some activities like writing or coloring that needs to be completed in a peaceful way.
The entire situation becomes troubling for the parents as their children have short attention span tend which makes them feel bored and impatient quickly. This result in causing the absence of motivation among the children and even their learning skills get hampered greatly.
We at Ziyyara aimed at making the learning journey of your child stress-free and relaxing. We strive hard in boosting the concentration level of your students, and Ziyyara can make the subject more interesting for your kids. To help the parents in their journey to improve their children's attention span, we are discussing some of the ways to motivate your children towards their studies.
Some of The Ways To Motivate Your Children
Look into their eyes while talking with them:- When you are helping your children with their homework or any other kind of activity, as a parent you need to look into their eyes and let them believe that they can do it. You can give directions to your children using short and polite judgments rather than been rude to them.

This will allow your kids to focus on the information which are delivering to them and they will stay motivated while doing their class assignments. Ask your child to repeat the instructions which you have provided them so that they can understand what you want to tell them. This will further help your kids in enhancing their retention and listening skills.

Create routines and schedules:- No matter how fun-filled and elastic schedules you have built, kids having short attention span will feel demotivated within a shorter period of time. To make learning much more interesting you can fix certain time periods for them so that they can complete more tasks in a more pampered way.

At the time your child is involved in the activities like drawing, coloring, writing, etc, you need to be careful that remain away from all kinds of distractions. Also, any kind of loud noise disruptions like that of a TV or loud music might affect the productivity of your child.

Design shorter time study plans:- There is no doubt to the fact that the kids having short attention spans feel bored quickly, so as a parent you must keep the study sessions shorter allowing your child to concentrate on their task. Any study session should not be last than more than 15 minutes so that the students can get sufficient time to focus on one task at that time.

When the children are bombarded with multiple works, they find it difficult to manage the tasks together which impact their ability to organize their thoughts, control emotions, and remember the facts that are required to complete the task. For instance, you can ask your child to pay detailed consideration towards writing task rather than jumping to the next work. This will help your children to prepare the list accordingly and accurately understand the concepts.

Give short intervals:- In between the studies, give your children some time free so that they can reconsider their thoughts and can start redoing the task in a better way. In addition to assisting your children to recollect their thoughts, the short intervals will work as an opportunity to reduce their frustrations and dissatisfactions. By giving a few minutes free in between the studies to your children, you are helping them to concentrate on the right track before jumping to another task.

Motivate your child with positive behavior:- Motivate your children by developing positive behavior towards him/her. Your positive words and inspiration will be much useful for your children and it plays an important role in improving their attention span as well. Don't neglect your children's hard work to stay focused and give rewards so that they can feel motivated next time as well.

For example, you could appreciate them how they were able to sit through a class and mention that even their teachers appreciated them. You can give rewards to your children by preparing something special for them or simply by hugging them. As a parent, your positive behaviour will make your child feel more pampered.
Beneath are some of the symptoms that as a parent you need to consider
Is your kid facing difficulty in paying attention to the tasks which are otherwise easily completed by his/her friends?

Is your kid gets distracted quickly by the things that are not related to him/her.

Your child is not able to complete his/her class assignments and gradually loses interest in task midway.

Your children have a habit of disturbing others at the time they are talking
By getting involved in inspirational and motivational meetings with your children, the teachers and the parents can assist children in overcoming the challenges which they overcome at the time of completing the task.
Also, you need to create a positive mind-set towards your children so that they can excel in their studies in school and in the home as well. Some kids struggle with attention as compared to others and as a parent; you need to take the relevant steps that can help in improving the concentration level for your kids. All it takes is a little extra effort that can deliver positive change in your children.
Besides adhering to the above-mentioned strategies, you can simply log on to Ziyyara and can let your children study from the comfort of their home without getting disturbed by unwanted elements. We have created interactive audio and video sessions to make learning easy. So give your children the access to the best online learning platform that can help them to pay attention to their studies.