IMPORTANCE OF SELF STUDY FOR BETTER RESULTS IN IB AND ICSE BOARD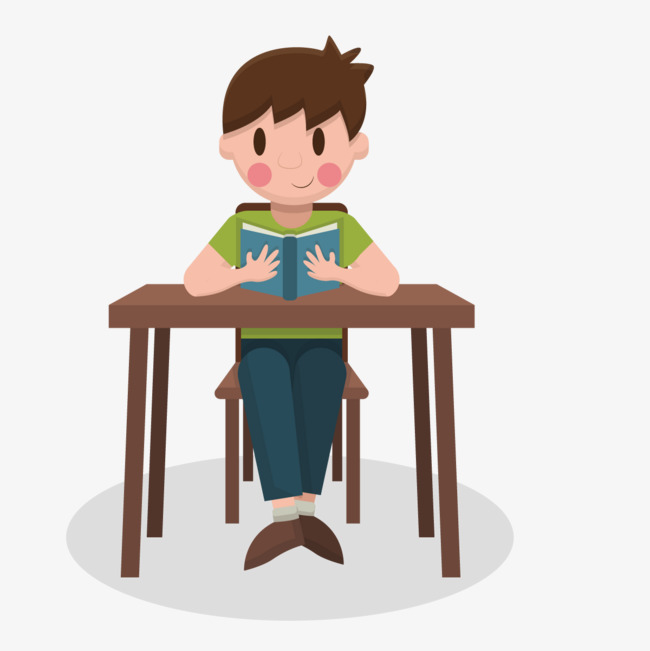 Written by Ziyyara 19-09-2019
Students appearing in Board Exams in ICSE, IB and CBSE Boards need to remember that 'Self Study, Self-Exploration, Self-Empowerment are the virtues of great education'. In the competitive world of today, students need to learn as much as they can, from anywhere and everywhere they can.
A great number of ever-growing online courses and internet encyclopedias have made Self Study easy for students. Hence, best possible use of the internet is the solution of many a problem.
What is self-study:
With the number of fresh educational technologies cropping up every day, education is no longer confined to traditional classroom teaching only.
Self-study or Autodidacticism, as it is called, is education without the help of traditional masters or institutions. An autodidact is free to choose his space, time, topic, rhythm as well as study material he needs to concentrate upon, thus resulting in better absorption of knowledge and its output.
For students of different Boards, it is important to indulge in regular Self Study. Self-study, contradictory to the general opinion, is complimentary to classroom studies.
Therefore, when done in consonance with each other, they bring wonderful results.
Benefits of Self Study:
Self-study is applauded for being extremely effective. Once back home, when a student searches online about the topics he has been taught in school, it enhances his ability to gather further information about those topics and retain them effectively.
In senior classes it is especially important for students to do so. Various projects need to be studied using different online sites to collect further information.
It can also help in enhancing transcripts. There are online classes covering wide range of subjects like Mathematics , physics, Chemistry, History, Political Science etc. Various lectures, quizzes, mock test papers are available online that a student can complete on his own.
Hence, self-assessment can be done easily so as to assess how much one has studied and what else has to be learned further about any topic. Self- study gives an edge to a student over others due to his in-depth knowledge of the subject.
Further, students may prefer to go beyond their prescribed curriculum to explore the areas of their interest. Once academic aid is sought and found in one subject, an increased interest to explore other subjects may follow.
In doing self- studies a student can explore his area of interest or his requirement along with the choice and pace of the subjects and topics he has been taught in classroom.
Self-study is a time saver, time being important as well as limited for students. A student can choose to do self-study from the confines of his home rather than getting tuitions from far off places. Another reason for its popularity is the advantage of it being cost effective.
Strategy to do self-study:
Self- learning seems to be a challenge in the beginning but with the passage of time, it becomes satisfying, effective and more systematic.
A determined and self-disciplined approach can make studies a lot easier and more interesting. A convenient time, space and schedule is required to do the learning all by oneself.
Also, a correct format and a proper schedule is required to take advantage of the plenty of online techniques available at the internet. Realistic goals need to be set up adjusting the workload accordingly.
Different tasks must be scheduled or rescheduled on daily or weekly basis to make learning fun.
While studying two things must be taken care of. Firstly, a proper technique needs to be followed during studies. Short breaks must be taken at regular intervals to make retention easy and break the monotony.
It is important to keep the mind open and fresh while taking new lessons or doing assignments. Secondly, school studies need to be followed up the same day through self-studies. This will help in absorbing the concepts easily and firmly and will not require any cramming up during exam time.
A self-disciplined approach towards the studies makes one an independent intellectual thoroughly read and confident of his knowledge.
Self-study is an excellent way to develop deep insight into the areas one would like to explore. In addition to being affordable and convenient, self-study seems to be more effective than classroom teaching where a single teacher teaches a large group of heterogeneous students with different set of problems to be solved within a given time frame. It does not help in solving individual doubts.
With self -study students can go way ahead of their school curriculum and excel in their field of interest. Schooling does not need to be done necessarily in school. Studies done on your own can quench your thirst for knowledge.
An easy access to information technology makes self- study an important and effective tool to keep one a step ahead of others.
Remember, no one can defeat you except your own self ignorance. Self-learners develop themselves as much as they wish.
As the saying goes "Genius is the ability to independently arrive at and understand concepts that would normally have to be taught by another person's an ocean of knowledge is available at the click of the button that can be explored as much as possible".
Though it is unlikely that Classroom studies will ever be replaced by online studies, yet students should make optimal use of the available resources and blend the two, thereby optimizing their results in examinations.