What to do in Winter Vacations for School Students?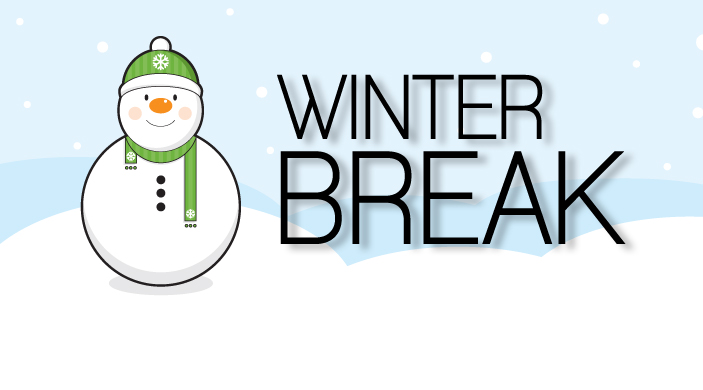 Post On. <->01-June-2020->
Get Free Demo for Online Tuition
K-12 students eagerly wait for the winter vacations once their final exams are over. And finally when their school's out, they're simply at their wits' end on how to make the most of the long winter break. As a matter of fact, there's so much to do during the winter vacation that they're just spoilt for choice.
Of course, there are videos and movies to catch up with, revive old relationships, and get one with Mother Nature. At the same time, the long winter break offers a world of opportunities to k-12 school students to boost their knowledge by doing productive things. Parents, who find the winter holiday period harrowing as they're completely at a loss on how to keep their children engaged, will find this blog helpful.
This blog walks youngsters, aged 5-17, through some of the most amusing fun activities that will not only keep them entertained but also promote their education.
Fun things for children to do during winter break (K-Std V)
(a) Snuggle inside a blanket with your kid and read her favourite story book. You can make the storytelling session more entertaining and hilarious for her by enacting some of the characters.
(b) Encourage the little ones to take part in SUPW (socially useful productive work) projects. Make them aware about the values of compassion by asking them to donate their creations to the poor and needy
(c) Take your little one to a carnival or book fair. Have a whale of a time with your kid by accompanying him or her on a Ferris wheel or a merry-go-round. Let the kid browse through as many books as possible in the different stall at the book fair.
(d) Help your kid with an outdoor or indoor activity that will keep him or her gainfully occupied. For instance, show him or her how to create a snowman or ice candles.
(e) The winter vacation is the perfect time to take the little ones to the numerous art galleries and museums in the city. Kids will be able to make the most of their visits as most of the galleries and museums offer discount coupons or free entry passes to children.
(f) You can teach your kids a skill that they'll be able to take advantage of for a lifetime like cooking, sketching or gardening
(g) Help your child with reselling old textbooks and unused notebooks –Over the years, your kids may have accumulated a large number of textbooks and notebooks from their previous classes. Evidently enough, these books are of no use to your children as they have moved on to the subsequent stages of education . This huge stock of books might be lying idle and gathering dust.
You can assist your kids in arranging an online sale of these books and in the process earn some money. Many online sites, including Hatchette Book Group, Barnes & Noble Textbooks, and Amazon have buyback or trade-in programs that offer free shipping. You simply need to track each and every textbook's ISBN number and insert the same into an URL link on the respective portal to determine if the book offers any resell value.
You'll receive a quotation for the book instantly together with a shipping tag. Thereafter, you'll have to find a durable and handy carton that will be good for transhipment. Next, you'll have to pack all the books (the ones offering substantial resell value) inside the carton, seal it and you're ready to go.
Let the kids visit their grandparents –It goes without saying that kids have a natural and instinctive affinity towards their grandparents. After all, it is their grandparents who care for them the most, besides their parents. It is obvious that if your parents are not staying with you, it is the kids that miss them the most.
So, why not take some time out to take your kids to the grandparents? Just imagine how thrilled your children once they see their grandparents. Just sit back and enjoy the camaraderie of the kids with their grandmother or grandfather.
Let the kid visit an older sibling who's studying or working in another city –Siblings have a strong and intense bonding amongst and between each other. So, it follows that if your child has an older or younger sibling who stays somewhere else, he or she evidently misses the latter acutely. Plan a trip to the town or city where your kid's sibling stays so that the siblings can reconnect with each other.
Exciting and productive activities for youngsters to do during winter break (VI-XII)
Read novels by your favourite authors

Organise a garage sale of items that are of no use to you anymore but could be valuable to others

Enrol for an education program offered by a reputed online tutorial site like Khan Academy, Coursera or Udacity

Pick up a new skill that will come in handy in your academic career like drawing, computer programming or public speaking

Apply for an internship or a part-time job that will give you exposure to the corporate world

Take good care of your physical and mental health by eating nutritious meals, exercising regularly, and sleeping soundly

Open a savings banks account and learn money-management skills

Start practicing a hobby like photography, gardening, hiking or stargazing

Take stock of your last academic session –Take time out to reflect on how well you fared in the academic session gone by. At the same time, think deeply about the areas where you faltered and carefully consider on how you can improve on those areas. Also, give due consideration to how to get going in your new session with a bang.

Set goals for your upcoming academic session –This objective follows from the last activity. Write down or rather list in your notebook or diary the goals you wish to achieve in your subsequent academic year. Additionally, (and this is more important) list in a stepwise manner what you'll need to do to accomplish your desired goals.
As they say, an example is always better than a precept, let us exemplify the above explanation or description through a practical instance. For the sake of the argument, let us assume that you got 'B' and 'C' grades in Mathematics and English respectively in your last class. So, you've set yourself a target to get 'A' grades in both these subjects in your next academic semester.
Therefore, you've decided to dedicate extra time to solving at least 20-25 mathematical problems and write one English essay or composition every day.
(a) Pick up DIY skills –The winter break is an ideal time to develop, hone, and fine-tune DIY skills. Youngsters can make the most of their leisure time to pick up a new skill like fixing a faulty computer, repairing a broken table or making a new one. Once you learn these do it yourself skills, you can bet that these proficiencies will serve you a lifetime.
(b) Improve your general knowledge – During this winter vacation , allocate at least one hour everyday to read as many books as possible to update yourself on current affairs. Read books on general knowledge, history, geography, science and various other subjects. The knowledge that you gain will stand you in good stead in the future.
(c) Declutter your mail inbox –Needless to say, you did not get the time to check out your email as you were caught up with the final exams of your last academic session. In all likelihood, your email inbox is inundated with spam and junk mails. At the same time, your inbox could contain some important mails that could be of use. So take time out to carefully filter the inbox, doing away with junk mails and retaining the ones that are useful.
You can take advantage of some effective spam filters available on Gmail for automatic deletion of spam and junk mails.
There are many other fun activities that kids and schoolchildren can indulge in during the winter break. The best thing about these entertaining activities is they won't burn a hole in your pocket yet prepare the children thoroughly for their future life.