Are Schools Charging a High Fee?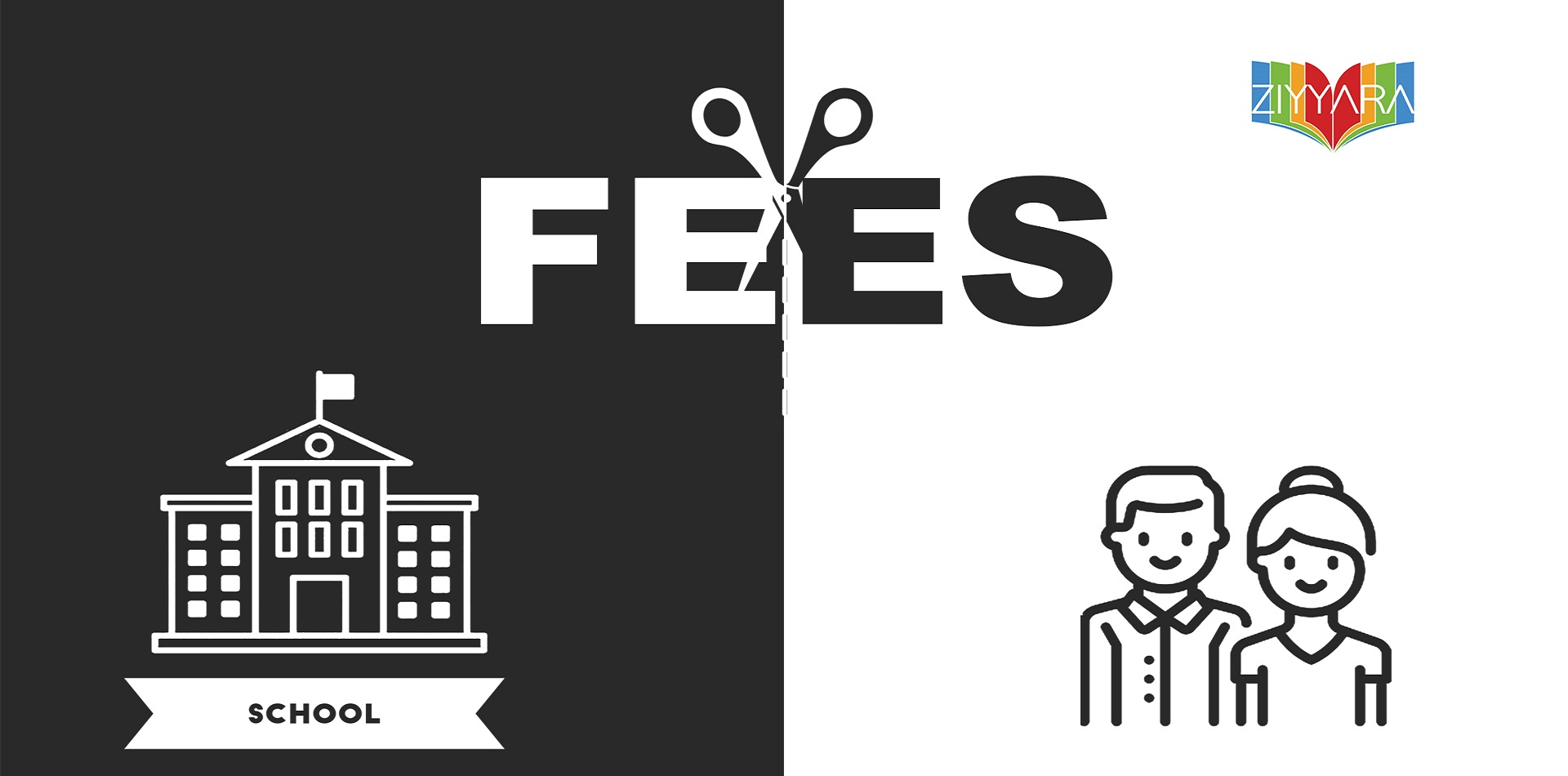 Post On. <->02-Sep-2020->
Get Free Demo for Online Tuition
Is your school charging you beyond what you are receiving? Are you satisfied with your child's education relative to what you are paying? Is school still charging you even if your child is not attending during the Covid lockdown?
Ziyyara believes all the above questions are correct, school fees are way too expensive. Our children are not getting enough education. We are not satisfied with our schools during the lockdown. Online classes were not up to standard, schools were not prepared, even today after a few months schools are still not prepared for online classes. Teachers are not trained enough and are not aware of how to conduct proper online courses if they are not prepared after 6 months they will never be.
Parents are paying a lot of money on tuitions and are not getting back what they are paying for, this was the case prior to Covid, and it is even worse during the pandemic, parents are not against paying fees, however it has to be relative to what we are paying. We are not paying fees for our child to sit at home while schools reap the benefits without making efforts. Parents lost their jobs, parents' income was reduced, businesses are dying. Therefore, schools also need to reduce the fees, since we are all suffering from this.
Rebellion of schools is already catching momentum in various parts of the world, and it should be catching in the GCC soon, specially United Arab Emirates, Saudi Arabia, Oman, Kuwait, Bahrain, and Qatar. Kuwait already announced a reduction of 20% on school fees, other countries should follow. For this to work, we need to stand hand-by-hand, work together to achieve a common goal.
Ziyyara is working on a petition in various GCC gulf countries, and Ziyyara online learning will need all the help especially from parents to reduce the fees. Schools cannot charge the same price for online classes like face-to-face, period.
Ziyyara believes education has to continue whether online or offline. The question is how it should be done and at what cost. If learning at home is at minimalist, focusing only on core subjects such as Mathematics, English and Science then fees need to be reduced. No sport activity, no music, no use of the library therefore no need to force high fees to parents who are already struggling making ends meet.
For international exams such as IB, A-Levels, IGCSE etc. it is not fair that some country schools are open while others are not, it is not fair that some countries are advanced on online learning while some are way behind. It is not fair to treat both parties the same way in the way they get tested.
Some schools specially international one in various part of the world are reopening, and during the pandemic schooling was online and it didn't stop, the richer parents who can afford such education to their children prosper and can continue the education in renown university, the poor children from poor family even mid income family are the one who suffer.
Ziyyara believes in the age of pandemic, schools needing a combination of physical learning and online learning, i.e. a hybrid. Students can attend school twice a day limited to not more than 20 students per class only for a few hours a week. This can be complemented with online group classes and one-on-one tutoring. This is where Ziyyara with their technological and advanced learning will be able to close the gap.
Ziyyara's one-on-one online learning is working with schools in India, Egypt, Oman, Saudi Arabia, United Arab Emirates to close the gap. Such configuration is proven to be successful in some advanced parts of the world such as Finland, Norway, and Singapore.
For government schools the task is difficult, inequality in education will be there, the government needs to work even harder to provide such facilities and to close the gap between the rich and the poor. Ziyyara believes the government should work with the private sector in order to facilitate learning in a pandemic. All curriculum should be online, internet should be provided to all students and children should attend school at least twice a week. Online group classes should be more effective, such as google classroom, microsoft team and zoom.
Government school buildings are old and lack the basic facilities, such as poor ventilation with crowded classrooms and not enough washrooms to maintain the social distance. So, Ziyyara is welcoming to work also with the government to make the transition as effective and as easy as possible. Ziyyara with its contacts with various teachers across the globe and educators and counselors across the region will be able to tap on its extensive knowledge and know-how.
Ziyyara recognizes there will be no solution which fits all, the richer will always prosper, and the poor will be left behind in normal circumstances even worse during the pandemic. Ziyyara will work hard with parents, private and public schools in order to make learning online more fun and more affordable. Together we believe we can prosper and we can advance whatever the circumstances.