Online Learning in Cairo Private Schools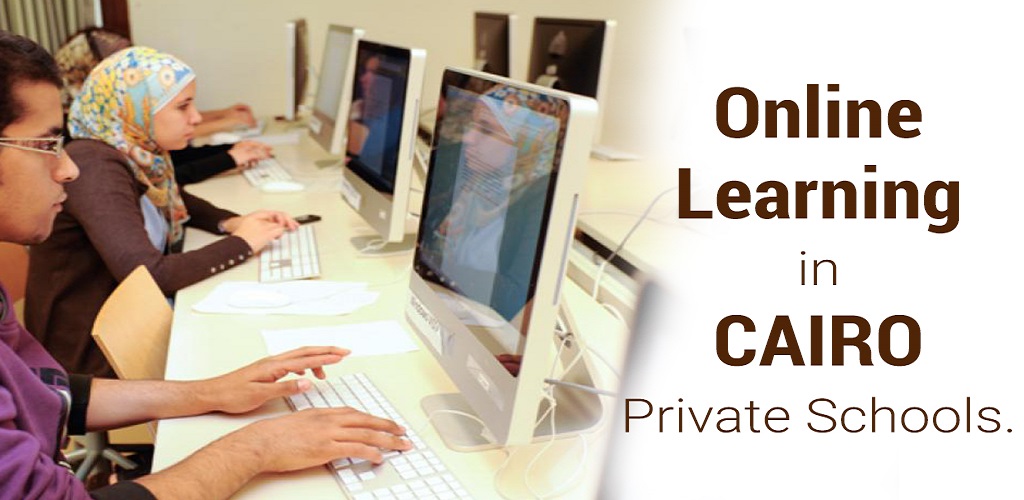 Post On. <->13-May-2020->
Get Free Demo for Online Tuition
Egypt, like other countries in the world is going through a difficult time. There are no solutions for the ongoing COVID-19 pandemic. The question the Egyptian government is asking is when and how to open schools. There is no solution that fits all, as each school is different. Some might adjust with the online learning and some might not cope with it.
Teachers also face a dilemma. They themselves are confused whether to join back schools or not as it is unsafe for one and all present here.
Children are less likely to have the symptoms.
The Egyptian government should not only think of the benefits of the decision maker who can afford getting themselves treated from expensive hospitals and have enough money to face this pandemic. The decision should be taken keeping in mind all the circumstances.
Private schools that can cope with online learning have high tuition fees and it is only for the 0.01% of the population. Some of these schools are:
● Cairo American College
● Cairo English School
● Malvern College Egypt
● Maadi British International School
● Modern English School
● New Cairo British International School
● The British International School
● El Alsoon School
● German School
● Lycee Francaise du Caire
● Metropolitan School Cairo
● The American International School in Egypt
● The International School of Choueifat
What about the rest of the schools, the students, and what about the parents who want the best for their children?
How will they cope with all this? Some cannot even afford a laptop with high internet connection which is mandatory for online classes. So this can happen in both ways.
Living in Egypt is hard for the majority, and joyful for the minority. Ziyyara online education in Egypt is planning to change that. Ziyyara online education especially in Cairo is working with different schools to help them survive the pandemic. Ziyyara will provide group classes through its online platform, and the school can provide their own staff or they can work with a wide selection of tutors that are registered in the platform.
Ziyyara's online teachers in Egypt come from various backgrounds. Ziyyara has expertise in Arabic, English, Mathematics, Physics, Science and many subjects. Ziyyara will work with the school to come up with an online curriculum. Ziyyara will also supplement one-on-one tutoring virtually, if needed. Ziyyara believes that students are not equal, each student has his own ability.
Ziyyara believes that each student in Egypt should get an opportunity and Ziyyara will contribute to the society in general by providing these students with proper education.
Teachers of Ziyyara come from different backgrounds, from native to expert, and we have Egyptian teachers, Indian teachers, European teachers, and South African teachers where their native language is English. Ziyyara also has expert Quran Tajweed teachers with high qualification and the ability to teach online.
One-on-One face to face tutoring in Egypt is common, but it is rather expensive for the majority and also it takes a toll on the teacher especially when it comes to commuting.
Given the traffic throughout Cairo, travelling by car is expensive, and it adds a cost to the parents and it is basically killing everyone's time.
Unemployment in Egypt is around 10% and 30% for those below the age of 30. Number of 12 grade graduates is high, and university seats are limited.
Opportunities to study abroad are rare, opportunities to migrate to the GCC are almost impossible. Only few will make it, only few will be able to climb the career ladder and only few will succeed in launching their own business.
Ziyyara in Egypt especially in Cairo would like to change that. Ziyyara believes that each student can not only contribute to the local growth but be a global citizen and can compete with the rest.
But how will Ziyyara achieve this and make it possible with the help of school and parents.
Ziyyara has various online courses not only for academic purposes but many others as well. We have courses such as presentation skills, interpersonal skills, problem solving, teamwork and many more. These courses are made to fit each school depending on requirement, age of the student and demography.
Employees of the future are not interested if you can solve an algebraic equation, they are interested in team building, being part of the organization, thinking out of the box, ability to challenge the team, ability to contribute to the growth of the organization and ability to grow. These are not taught in school, and cannot be learned from the street, these are traits which are difficult to find but easily learned with passion and will.
Ziyyara online education platform believes that Egypt has the resources and capacity to contribute at the global scale, and the Egyptians have built the pyramids which still stand until today. The Egyptians have contributed to the growth of the Arab World, and we believe this is not the end to all this. We will join hands together and will make Egypt a better place and help their people succeed again.