Why is homeschooling better?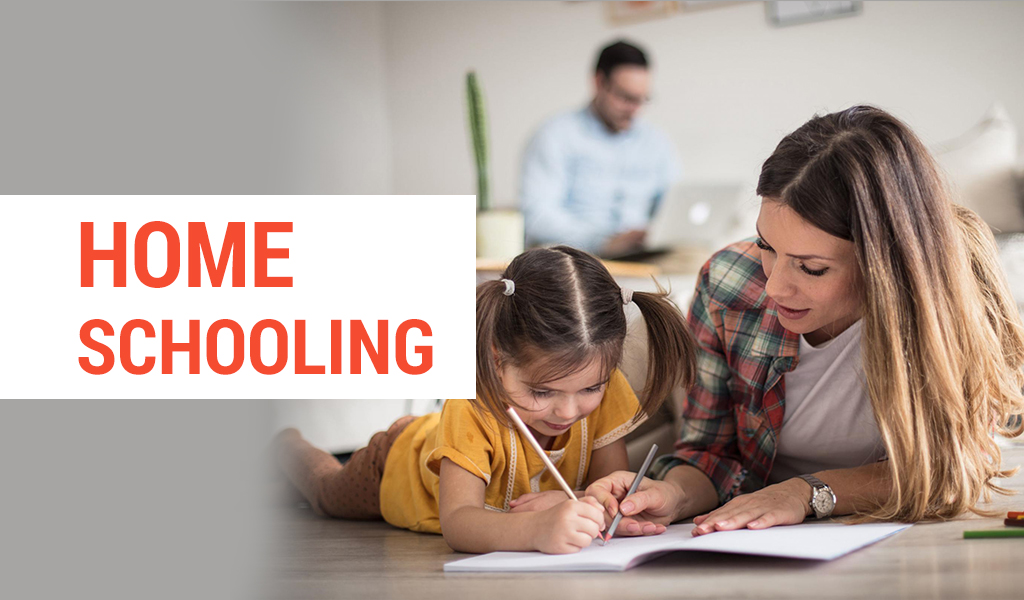 Post On. <->02-Feb-2021->
Get Free Demo for Online Tuition
Home schooling is on a rise not only in the USA but across the world. Ziyyara is projecting the number of students studying at home which will rise after the COVID-19 pandemic. The reason is that most of the students are currently homeschooling, and some parents I am sure will prefer continuing with home schooling rather than returning to normal school specially if the children are excelling academically and find the school boring, or those students who are finding lessons much harder and cannot cope due to learning difficulty or being bullied at school.
Some families are finding the experience of teaching their children at home more satisfying, and they feel more connected to their children and can control the pace on which subjects are being taught. The pressure in school most of the time is a load for our children, and they are studying things which are of no use.
Some students end up burning because of homework and peer pressure.
A lot of parents are thinking of homeschooling for good or until things are getting better especially in this age of pandemic where the risk is unknown.
Some countries like the United States and majority of countries in Europe don't mind homeschooling.
All they have to do is give exams of some subjects such as mathematics, some languages, and some science.
Most of the subjects are not compulsory unless you want to major in college in them such as a bachelor's in physics. Even Universities these days are welcoming students who took their schooling at home.
Rich parents, influential parents and politicians are actually taking the kids out of school and using private social clubs and sports for their children's social interaction.
Ziyyara is encouraging each parent to check with their country's rules and regulations to see what is more suitable for them. Countries with such flexibility also have communities that help the student and parent to do the transition. Some countries require a letter from the authority, a schooling plan, and a quarterly or yearly report on the child's progress.
Homeschooling doesn't mean that the parents or siblings have to teach and be experts in everything such as algebra, statistics or even chemistry. This is where Ziyyara one-on-one online lesson will provide help. Whether you are doing home schooling from Texas, New York or London, at Ziyyara, a selective rich selection of teachers will provide you help.
Studies have proven that online one-on-one tuition is much better and the child is a faster learner and is more reactive and proactive compared to the lessons taught at school.
Homeschooling does not have to be from 9 am to 3 pm every day, and the child should decide when to learn and what to learn.
He can mix learning with fun and playing various sports. Our mind needs to rest to process information.
We will be at a loss if we continue at the same pace that we are. A typical day can start at 10 am with helping mum with breakfast, learning Japanese followed by a book on the history of America and end the day with some piano online lesson to ease the mind. Each day can be different and the variation of subjects which will nourish our child will be different.
It might be difficult initially and it might require one of the parents to work from home or be at home all the time. Ziyyara believes it is not impossible.
We learn from the COVID-19 pandemic that employers don't mind us working from home every day or on some selective days as long as we are productive. In the longer run the company will save from office rental, electricity and time spent on the road or public transport commuting in and out from work.
Ziyyara believes learning is a must for each child, however what you learn and where you learn and who is teaching the parents and the student should have a choice.
Children can study a range of subjects however specialised at a much earlier stage in subjects such as English Literature, History or Sport at an early stage.
Ziyyara believes in encouraging our children to be learners rather than bombarding them with limitless information in the age of Google where any answer can be found online at any time.
Ziyyara believes that our children should focus on the bigger picture, being a team player, and innovative learner not a sheep in a infinimite land of sheeps. Let's teach our child to be a lion in this age of social media where he or she can pick cherries from the forest.
Saying and writing about homeschooling is easy.
Parents need to be prepared physically, mentally and emotionally. Studying at the kitchen table will not be enough day in and day out, a proper room, with high internet connection and enough lighting need to be set. A mentor needs to be allocated and this is where Ziyyara will be able to help with a highly qualified psychologist and psychiatrist to pave the way and to advise not just the child but also the parents when needed.
Ziyyara believes the best approach is a hybrid of homeschooling mentor by the parents in conjunction with one-on-one lessons in online tuition. End in mind should also be in the parents' consideration and the teenager's future plan. For example, what should they major in and what are the requirements for each preferred University?
School is not like joining the army, where you have to wake up a certain hour everyday and do some pre-plan task. Education should be fun, and at Ziyyara we believe we should bring back the fun back to education. By doing so our child will be a learner.