Ziyyara Online Education in Kuwait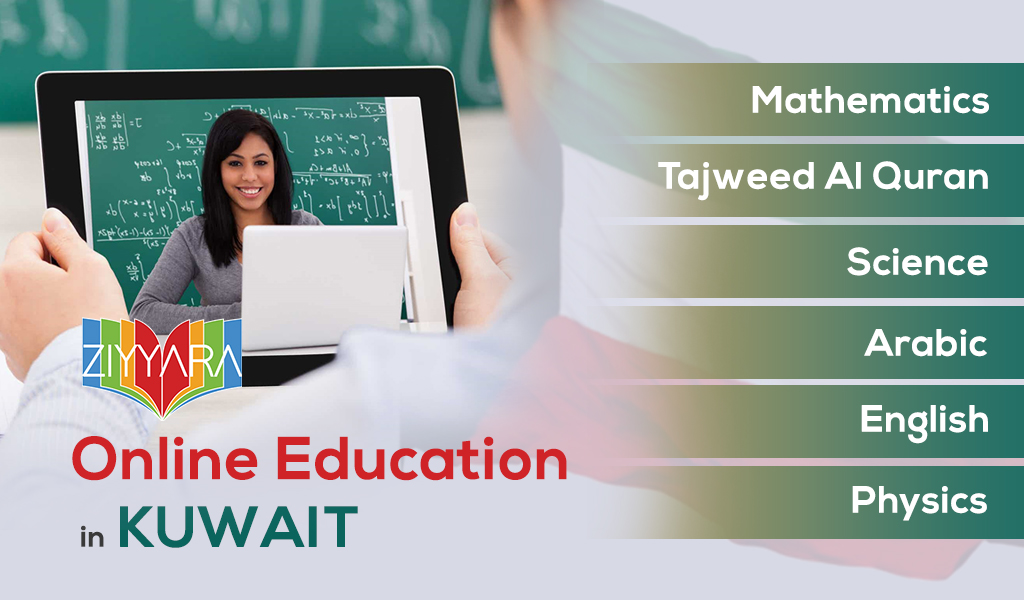 Post On. <->26-Aug-2020->
Get Free Demo for Online Tuition
The government of Kuwait recently announced that all schools will be online due to Covid-19 pandemic. Grade 12 will start online learning from August 9 for 4 hours a day only. The parents should ask the question if the schools and the students are ready for online learning. When the school closed in March early this year, it took everyone, the government, the school, the teacher, the students, and the parent off-guard. Schools in Kuwait were not prepared for neither teachers nor parents.
Most of the students in Kuwait have not learned much since March and almost zero in some government schools. Online learning did not work, Kuwait was not prepared.
Will school be prepared in the fall for online learning, will parents in Kuwait be prepared to have their children at home 24/7. Will the student be able to focus at home in Kuwait with distractions such as the internet, social media and games plus the presence of siblings all around the house.
This is where Ziyyara online learning comes in hand in Kuwait. Ziyyara online learning believes the future of education whether in pandemic or beyond should be a blend of school learning and distance learning with school acting as a hub for reference only once or twice a week.
Ziyyara online learning in Kuwait provide all topics such as:
• Mathematics
• English
• Arabic
• Science
• Tajweed Al Quran
• Physics
Ziyyara online lesson in Kuwait is not only limited to the above subjects but it includes many, please check Ziyyara Edutech for a list of various conventional and unconventional one-on-one lessons in Kuwait.
Ziyyara is also working with various schools in Kuwait to help Kuwaiti students who are finding difficulty to cope with online group classes. Ziyyara believes all the students are different and all Kuwaiti students are also different when it comes to learning, especially online group class. Ziyyara believes one-one-one learning in Kuwait is the future for our Kuwaiti student.
Ziyyara can also be customized to fit each Kuwaiti school subject, whether the focus is on languages, science, or any other subject. Ziyyara also works with each student in Kuwait individually, whether the student excels in all subjects and requires extra challenges or whether the Kuwaiti student is facing any difficulty in subjects such as mathematics, chemistry or coping with bilingual languages such as Arabic and English.
Ziyyara online education in Kuwait has more than 300 teachers to cover all needs and all grades. Teachers in Ziyyara Kuwait online learning come from various countries and different backgrounds. We hire expert teachers in mathematics for both Arabic and English curriculum.
We have expert teachers who teach English as a second language in Kuwait. We also have dedicated teachers to teach IELTS and Cambridge Board entry University exams. If the student or parents find it difficult in choosing a teacher in Ziyyara home tuition in Kuwait, one of Ziyyara subject expert or consultant will arrange a phone call with the Kuwaiti student and parent to understand the problem the Kuwaiti student is facing and Ziyyara online tuition will recommend a teacher and a suitable package to suit the student regarding the age or the board.
Ziyyara's online tuition in Kuwait offers a various package to suit the student need. Ziyyara's subject expert in Kuwait will work with the student, so Ziyyara can fit according to student's requirement. Ziyyara have daily packages, twice a week package and any other package to suit the Kuwaiti student. All you have to do is to contact us, and the rest is on us.
Ziyyara online tuition prices are very competitive and much cheaper than in person teacher personal visits, the student will save time in travel plus expenses, the time saved by the student in Kuwait can be used for more classes or enhance some topics which the student finds hard.
With Ziyyara's one-on-one tuition in Kuwait the student doesn't have to commit with a teacher throughout the year, the student can change the teacher if not satisfied anytime with no extra cost or any strings attached. The student in Kuwait will have nothing to lose but all to gain in Ziyyara's online classes.
Ziyyara is ready in Kuwait to work with English schools to support curriculum such as Arabic language with weak presence. Ziyyara online learning will also work with the government which plays more emphasis on Arabic language and syllabus to focus on English language and subjects.
Ziyyara online learning is ready to work with Kuwait government school, private school, students, and parents for the Kuwait students for the future of education in Kuwait whether in a pandemic or not.
Ziyyara online learning is ready, the question is if Kuwait is ready for the challenges ahead. With the population of Kuwait concentrating below the age of twenty and no income apart from oil, only the Kuwaiti student who have the edge, proper education with a combination of school learning and online learning will be able to climb the career ladder and achieve the impossible not only in Kuwait but in the GCC and the rest of the world. With Ziyyara online education in Kuwait, the sky's the limit.